The ACEC Board of Directors is honored to present the 2019 Charles Durham Award to Dan Thiele, founder and CEO of Thiele Geotech, Inc.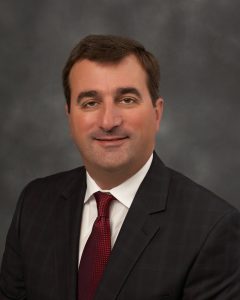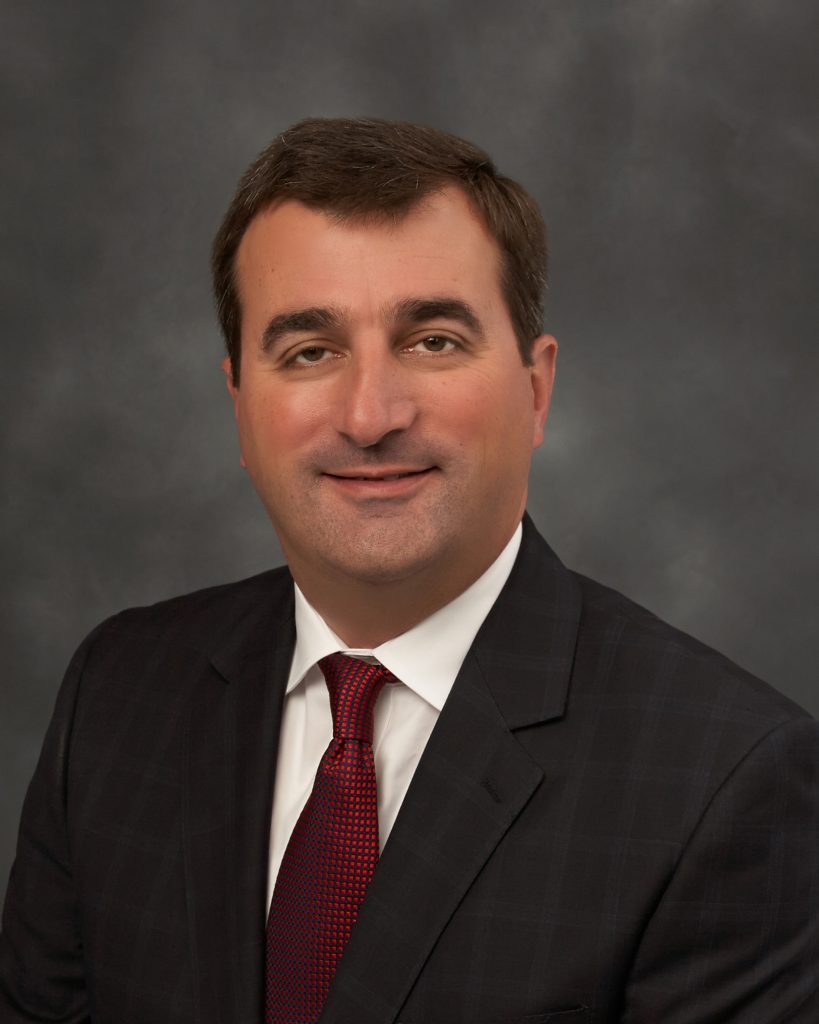 The Charles Durham Achievement Award was created to honor Charles Durham's leadership in the engineering profession and his community stewardship through civic involvement. Durham served as chairman and CEO of Henningson, Durham and Richardson, (HDR) the international engineering and architectural firm headquartered in Omaha. Over the years, he and his wife Marge were active in their community serving in leadership roles with many community organizations and donating millions of dollars to worthy causes.
The ACEC Board of Directors is honored to announce the recipient of the Charles Durham Award this year to Dan Thiele, founder and CEO of Thiele Geotech, Inc. in Omaha. He has more than 35 years of experience in geotechnical, material, and environmental engineering, and is recognized as an expert on various types of earth retaining systems across North America.
Dan received Bachelors of Science and Masters of Science degrees in Civil Engineering from the University of Nebraska. He is a licensed Professional Engineer in Nebraska and 24 other states. Dan has been married to Leslie for 33 years and they have two children, Andy and Emily.
Dan founded Thiele Geotech, Inc. in 1996 with offices at 40th and Cuming Street. It quickly grew from one person to eight employees in the first year, and over the next four years, the firm moved into its new facility located at 13478 Chandler Road. Since its founding, Thiele Geotech has experienced phenomenal growth as an engineering firm both in size and expertise. Thiele Geotech is known for its responsiveness, seamless collaboration and transparency, customer service, and trusted partnership. In 2001, the Omaha Chamber of Commerce recognized the firm as the 10th fastest growing company in Omaha. In 2006, the firm received the Golden Spike Award form Sarpy County Economic Development Corporation. Thiele Geotech recently completed a second building, expanding its drilling operations and adding geophysical engineering and instrumentation services. And, today, 23 years after opening its doors, Thiele Geotech has a family of 65 engineers, geologists, and technical and support staff.
Dan has brought his vision, expertise, and love of engineering to Thiele Geotech, and he has given an equal love and service to his community. Throughout his career, Dan has served on numerous civic and professional boards and committees. He currently serves on the Nebraska Board of Engineers and Architects. He actively participates in the Omaha Commercial Real Estate Summit every year, serving as both a member of the organizing committee and as a panel guest. He is a board trustee and past president of the Nebraska Society of Professional Engineers Education Foundation. Dan has served as president for the Sarpy County Economic Development Corporation, president of ACEC Nebraska/PAC, president of the Professional Engineers Coalition, and is the former chairman of the board of V.J. & Angela Skutt Catholic High School. And, for the last 30 years, Dan has had the extraordinary pleasure serving as the emcee for the Nebraska Eastern Chapter of Math Counts, a middle-school mathematics program that encourages youth to develop confidence in problem solving in order to embrace future challenges.
Dan's achievements not only highlight his work and service to the industry and community, but also acknowledge and celebrate his quiet leadership upon which Thiele Geotech was built; he has a genuine care and compassion for talented people who share the same values for exceptional work and honest relationships. With this award, we celebrate Dan Thiele's instinct and guidance in the engineering industry, and we honor his inspiration, creativity, and commitment as an engineer, mentor, and civic leader.