The American Council of Engineering Companies of Nebraska, ACEC/Nebraska provides private engineering firms with the tools and educational opportunities to be better business owners and managers.
---
ACEC's Engineering Business Index (EBI) provides our industry a quarterly statistical snapshot of firm and market performance.  It keeps national media informed of industry dynamics, and provides Member Firms with an up-to-date and effective business planning tool.
Sig
nificant participation in the EBI will allow us to present results by region, in addition to current national trends.  You are encouraged to participate in the survey. Click here for the EBI survey  link to take the 3-minute survey.  To view a summary of the previous EBI survey, click here.
Thank you!
---
ACEC National Leaders
Terry Atkins, Lamp Rynearson and Associates, joined ACEC Leaders from across the country during Leadership Orientation at the national headquarters in Washington, D.C.
The orientation provides an overview of the structure and resources at national that are available to support the state organizations.
The day and half long session was attended by Terry, ACEC Nebraska Treasurer, and Jackie McCullough, ACEC Nebraska Executive Director.
---
ACEC National Fall Conference
Nearly 900 ACEC members attended the ACEC National Fall Conference in Kona, Hawaii October 22-24.  The conference was packed with presentations by national political leaders, prominent industry leaders and breakout sessions on industr
y trends and emerging business practices.
ACEC Nebraska was well represented throughout the conference. In addition to the general sessions and topic specific breakout sessions, Jack Baker, Baker and Associates, ACEC National Director attended the Board of Directors meeting. Jack was joined by ACEC Nebraska President Rob Brigham, JEO, for a leadership breakfast with several neighboring states.  The entire delegation enjoyed an evening together with our National Executive Committee Representative Manish Kothari and his wife, and Gary Cole, VP with the ACEC Life Health Trust and his wife.
ACEC Nebraska was honored to receive several awards and three of our member firms employees were recognized for their contributions to the industry and their communities.
ACEC Nebraska was recognized for reaching their national Political Action Committee goal and for attaining 2% member firm growth and 3% increased employee counts for our members.
During Friday's luncheon, three Nebraska individuals were recognized for their outstanding accomplishments and we couldn't be prouder!
Ron Bottorff with JEO Consulting was inducted into the College a Fellows. The College a Fellows is a distinguished class of engineers who have been selected by their peers as deserving recognition for exemplary contributions to the professions. ACEC was proud to nominate Ron. Congratulations!
Karen Griffin with Olsson Associates received one of only three Community Service Awards.  Karen was recognized for her work with the Groundwater Foundation in Lincoln.  Congratulations Karen!
Joe Flaxbeard was one of five young professionals recognized for their accomplishments.  Joe is with Lamp Rynearson and Associates and has an impressive resume, especially for someone 29 years old.  Joe was also selected as the ACEC National representative for the USA Today's New Faces of Engineering section.  Congratulations, Joe!
Next year's fall conference will be held in Boston.  I hope you will make plans to join us in 2015!
---
New Member
ACEC/N welcomes the engineering firm Snyder & Associates, Inc. as a new member to our organization for the 2014-2015 membership year!
Snyder & Associates, Inc provides comprehensive civil engineering and planning support to improve the quality of life within the communities they serve. Their core services include planning, land survey, civil and structural engineering, environmental and water resources, land development, landscape architecture, and construction inspection.
Proud Members
ACEC/Nebraska represents over 45 consulting engineering firms doing business in Nebraska. We are the only organization devoted exclusively to the business and advocacy interests of engineering companies.  Our members are engaged in a wide range of engineering and construction projects that propel the nation's economy and enhance and safeguard America's quality of life.
Please contact ACEC/Nebraska today to find out how you can join and help promote Nebraska's engineering industry.  Call 402-476-2572.
---
ACEC/Nebraska's
2014-2015 Directory
Sign up to get interesting news and monthly updates from ACEC Nebraska delivered to your inbox.
---
ACEC Member Benefits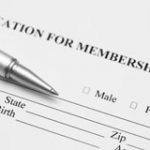 Protects your interests in the Legislature
Sponsors seminars, conferences and workshop
Liaison with state and local agencies
Cost-saving benefit programs
Promotes our industry
Publishes an annual directory
Become a Member
Click here to find more information on how to become an ACEC/N member firm.
Our Board of Directors review all membership applications at the Board Meetings.   Click here to start your applications process.